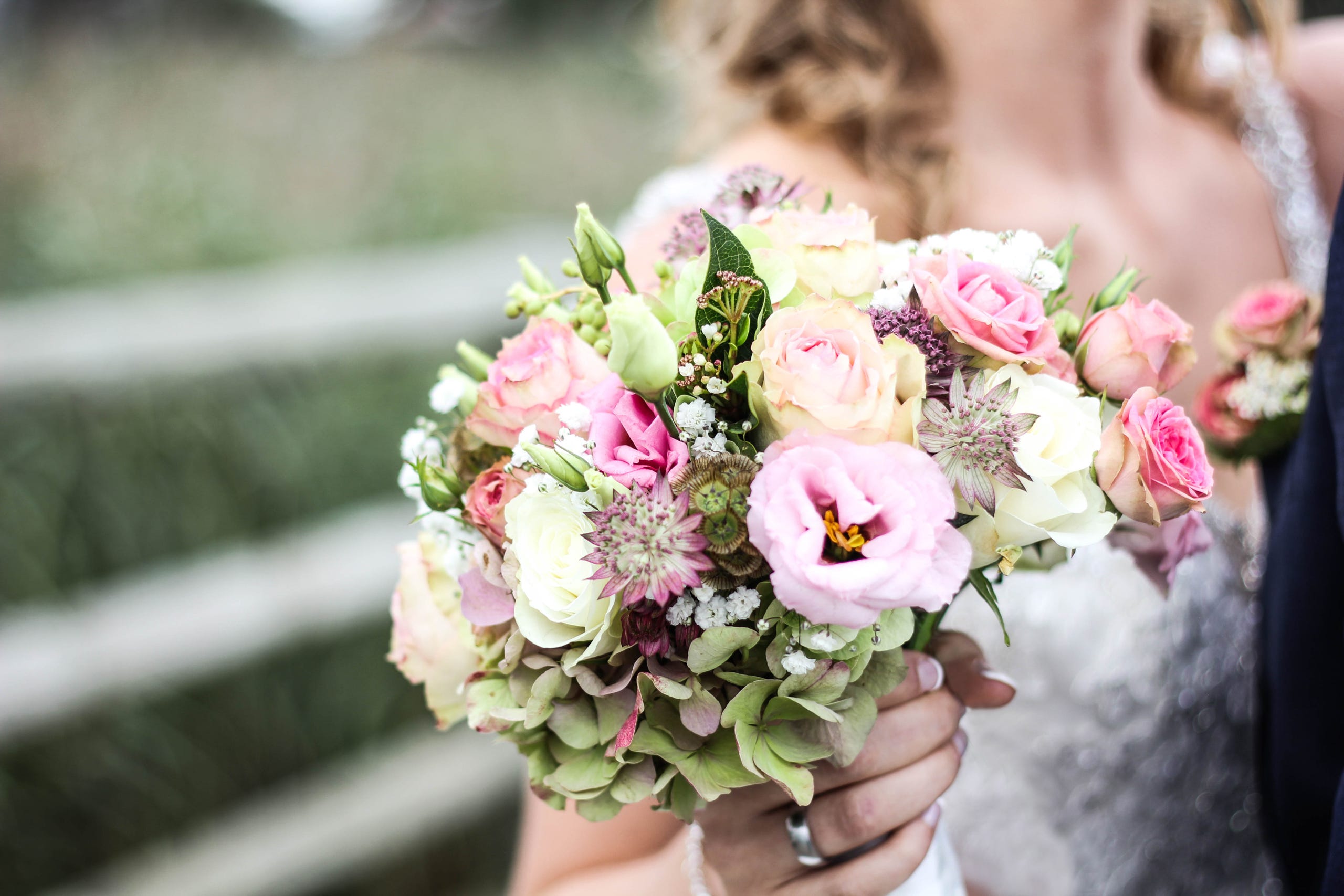 Marriages must be Celebrated Together
Beautiful days, wild nights, and perfect venues. I'm dedicated to bringing people together. And I know that life can be crazy, so when you're looking to plan an inspiring and unforgettable ceremony, come to an expert.
Roshani & Jett
Roshani, having been born of mixed parentage, wished to incorporate Indian/Hindu elements into her ceremony. Therefore, she wore a red-and-black veil/head dress, had a Bindi placed on her by her new husband, exchanged rings the "western" way, and had the mothers of bride & groom sprinkle water over the couple with red roses, as per Hindu custom.

"Lesley's knowledge of other cultures was amazing. She included western and eastern traditions into the ceremony seamlessly. Everyone is still talking about it..."
Anushri - bride's sister
Dulcie & Jack
This wonderful couple met in Queensland in a retirement village. With their marriage, they wished to live together and, therefore, moved to NSW to a couples' unit. Their lovely, small wedding was held in the common room, with only 15 people present. It was amazing to be part of their "new life" together.

"Lesley incorporated just enough Christian content to satisfy the bride and her family - a bit of music and a reading. Perfect."
Geoffrey - bride's son.
My Mission
It's easy to do great work when you believe in what you do. That's why I'm committed to helping more people like you, every day.
Hire me as your Celebrant!
Need the right skills and experience to take your ceremony to the next level?
It's my job to get to know your goals and find the perfect solution for you.

So.... Let's talk!
Mobile: 0409 210 333
About Me
As an Authorised Civil Celebrant, I have great skills in the areas that matter for your ceremony, including empathy, love of people, attention to detail, practicality and high ethical standards.
My Skills
Not just weddings...
I also perform ceremonies for baby naming, engagements, anniversaries, special birthdays - just about anything!
My Clients
I am looking to assist couples and families with all types of ceremonies
From same gender and traditional couples, specific ethnic components, I will tailor a ceremony just right for you.